Hiring Escorts in Naples FL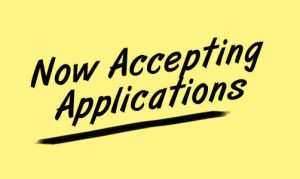 Kitty Box Live LLC Fort Myers escort agency is now accepting applications from anyone that want to be escorts in Naples FL. Also, it is required that you are at least 18+ years old. We strongly recommend anyone that is 30 – 45 years old interested working for yourself as an escort apply. Be a boss and work a custom schedule you prefer and adhere to. Clients will flock to you if you stay loyal and true to your commitment to yourself maintaining a respectful business relationship with the agency.
We are looking for those of maturity and have the utmost respect for themselves. The way you talk, look and the way you carry yourself will be tested upon your scheduled interview should your application be accepted. First impressions matter and you must impress the interviewer with your elegance. Elegance is not to be confused with arrogance such attitude is not tolerated. While we strive for those that are competitive hungry to further better yourself. Remember, we do not bite the hand that feeds you. Keep in mind that if hired you are just as much as a representative for yourself and the company. Though individually contracted as independent escorts there still still stipulations obligations of your agreement to the agency to be upheld.
Potential Naples Escort Candidates
Anyone applying should be outgoing, fit, energetic, open minded, disciplined and most of all realistic. Being an escort isn't for everyone. That is why Kitty Box Live LLC no longer sponsors the fees for obtaining an escort license for applicants. Paying for your own escort licensing is a good show of ones self starter entrepreneurship mindset. First and foremost Kitty Box Live is a business and at the end of the day it is business.
However once you are contracted escort of Kitty Box Live. You become an asset to the business and thus become a protected asset to the business. We take care of our assets. What this means is your business with the public reflects back on KBL because you are contracted through Kitty Box Live. We need those applying to be escorts in Naples FL understand business relationship and people relationship. When you are booked though it is business it is also the chance for you to be someone else. This is your chance to make a difference in someone else life by becoming the fantasy!
Become a Fantasy Booking
In addition to becoming the fantasy escorts. This means you must become like a genie and every genie grants 3 wishes that do not breaks any of the genies rules. Keeping up with yourself and dealing with a few clients a day to day can be exhausting. This is why we pay top dollar for the commitment you put into yourself because if you are a woman. We know the time it takes to get dressed up. Also, it is the client that has the privilege granted by you to spend their time with you. We are in need of individuals that enjoy meeting new people and interested in building new mutual relationships.
Every time a client books you and it is accepted by you should end with good energy. We aren't asking you to be robots ladies and gentlemen we only employ humans here. So, if you only have one mode that is spelled "MONEY"  we do not want that kind of attitude nor do we tolerate it. If you genuinely love your job building relationships and connections will not be hard. There is always a right and wrong way to do things but if you are new to the personal companionship industry that is OK. Kitty Box Live will train you on how to be the fantasy!
Escort in Training
Although we specified for those applying to be escorts in Naples FL  ages 30 – 45 years old we are also still looking for applicants that are 18+. If you have interest of working as an escort we would like for you to first answer these few questions for before I apply. Do you have any felonies or misdemeanors that involve drugs or prostitution? Do you live outside of Lee, Collier or Charlotte county? If your answer is "Yes" to any one of those two questions you will not be eligible for hire to work as an escort in Naples FL.
If hired as part of the KBL asset protection we offer consultation with our criminal attorney. This to teach you what the law is, what it means to be an escort and how to protect yourself. There will be more information in the hiring packet to what length the agency goes to ensure your safety. Since the grand opening of March 2013. We can report to you Kitty Box Live escort agency 9 years business have "0" reports in any ill intent towards the escorts and or patrons.
Earnings
There is no limit to how much you can make. You set your own schedule you are the boss. In addition to you making Rockstar money. Kitty Box Live has connections given our long time in business establishing relationships we ways of helping you grow your money. This includes access to top notch financial advisors but of course the choice is optional. This is an industry of fast money and it is easily spent. Our financial advisors will help you grow your money in a IRA Roth account. This is not your traditional 401K or traditional IRA. The goal is to make money not lose money. Anyone who does not understand the true meaning of having a 401k unbeknownst to themselves, indeed losing money.
Benefits
The escort industry in many cases does not offer any benefits but KBL is not your traditional escort agency. We understand that there are people like you who are reading this that escort for a living. We also know there is nothing put in place for escort workers to retire on in the future. Kitty Box Live offer health and dental insurance and provide two weeks of paid vacation leave. While we may not have a 401k plan for you we as stated in the previous section a way for you to grow your money so that you will be set for when you decide when you want to retire.
Apply to be an Escort Today!
As there is a high demand for escorts in Naples FL between the ages 30 – 45 we are receiving a lot of applications. Your application will be reviewed within three days from the time you submitted your application. On the 3rd day you will receive a response if your application was selected for an interview or if you were denied for employment. We are looking for go getters that work for themselves and the team that backs them to financial freedom. If selected we welcome you to the Kitty Box Live team! Thank you for applying!