Fort Myers Escort Service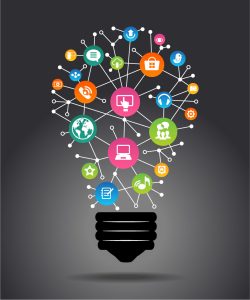 Any good Fort Myers Escort Service in the area? That is a good question. There would appear to be several escort services in the area according to google. However we must not put google on a pedestal for searches for escort services for personal companionship. Google chooses to do more harm than good by choosing not to provide accurate information for the public. Google because of society has deemed all escort services and providers as those with ill intent. It is here that Kitty Box Live LLC Licensed Fort Myers escort service takes a stand before google and write this in plain English. It is better to inform the public about legit escort services. Escort agencies are established entertainment businesses some you know well. Such as strip club, or bars.
Furthermore
Googles neglect to help escort agencies get the recognition they need it is hard consumers looking for legitimate services in hopes they won't get scammed or even worse robbed upon arrival. The staff here hears stories like that all the time. Instead of google helping the situation they do nothing and nothing is just as bad as not helping.
If google worked together with agencies that are proven licensed we move mountains for those that fall prey fraudsters. Many people have their opinions about escort services. This is because they are ignorant to how one is actually run as opposed to what they heard or saw on TV. Nevertheless, google could set aside the authentic escort services from the other ones.
Authentic Fort Myers Escort Service
There aren't many in fact Kitty Box Live is the only escort agency in Fort Myers FL. If you are looking for escorts near you our Fort Myers escort service for escorts is your one stop shop. The vast numbers of people moving to Florida and not just Florida Southwest Florida specifically has caused a up rise surge in everything including the adult entertainment agencies.
There is such a high demand for escorts in Fort Myers FL we do apologize for the delay each application will receive an email 3 – 5 days from the time the application was submitted. In the email it will inform you if your application was selected for an interview or if your application was denied. Anyone interested in working as an escort must be 21+ and willing to invest in themselves. The agency no longer pays for your escort license.
Continually
Investing in yourself shows you are goal oriented and a right fit for employment with this escort agency. We hope to establish a long lasting respectful business relationship with you. Working as an escort is a fast pace job. When you accept a booking during your availability we expect for you to reach your destination within the hour. Arriving at your clients place of meeting in a timely manner shows good faith in you as well as the escort agency. The client will feel more comfortable about his or her decision in making the choice to spend time with you.
Escort Agency Awareness
There are many people whom don't like the idea of an escort service. It is the reality of life. Some people like strip clubs others prefer bars. Some people like to watch porn others prefer to make porn. The point is there are different strokes for different folks and none should feel embarrassed about it. Kitty Box Live would like those that are interested in escort services either utilizing them or working as a independent escort contractor to share its legitimacy. If you have used our services you can help create an escort friendly environment by leaving your feedback about your experience booking from a licensed escort service in Fort Myers.
In Addition
An escort service that is accountable is an acceptance of responsibility for honest and ethical conduct towards others. That accountability is what sets this escort agency a part from others. Kitty Box Live works hard to be fair and accommodating to both parties clients and independent contracted escorts a like. Since the beginning of time there has been escorts and it is time to normalize escort work. There are people who escort for a living by choice and they have every right to be treated like any other profession. Help us help them by spreading awareness so that they can be safe working as an escort knowing they have a strong company backing them.
What the best source for escorts?
There are so many platforms out there for escorts. There are escort agencies, escort services, escort directories and craigslist ads full of agencies that call themselves legit. Who do you hold accountable? At Kitty Box Live you will not have to worry if the escort in the picture is going to be the one that shows up. No worries if the escort is just going to take your money and run. Why don't you have to worry because the escort doesn't deal with money. The agency accepts payment upfront and escorts are paid after booking has ended. Who is coming into my personal dwelling should I be worried.
More info
Escort are contracted independent employees fingerprinted and background checked. Lee county sheriff department must clear all potential escorts of felonies and misdemeanors to be approved for escort licensure. Will the the escort come to my home after bookings have concluded? It would be an automatic breach in the escorts contract. The escort would be subject to fines and termination if clients are contacted after bookings concluded. We hope that a little knowledge to what a licensed escort service rules and regulations are help you to be more confident when contacting us.
Happy Booking
"Looking for someone to accompany you to your next social affair
event, night out or even an evening of evening of companionship at home