Fort Myers Escort Service
Terms & Conditions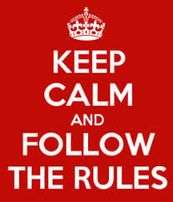 Money exchange is for legal personal services; those services are for time only.
This is not an offer of prostitution. Prostitution is illegal.
(Note: Please read the fine print: This is not an offer of prostitution)
Services requested are between two or more consenting adults of legal age 18 or Older.
Kitty Box Live Fort Myers Escort Service has the right to decline appointments as deemed necessary. By contacting and communicating with Kitty Box Live, either through telephone, text messages, e-mail, or online formats YOU agree to these terms and agree that you are not part of any law enforcement agency using this advertisement for entrapment or for arrest.
This is a contract you agree to by contacting us 239-558-3073.
Refund Policy
There is no refunds.
Only exception is if Escort does not show up or leaves before time.
Fort Myers Escort Service Policy: Simple Rules
Kitty Box Live presents to you a few simple rules to make your appointment possible, easy to schedule, all that it can be and more. This may be a helpful guide for new clients wanting to book.
Well, let's get down to it, shall we?
Escorts do not sell sex you are booking the Escorts time and companionship not sexual acts. What happens during the time spent with an Escort is between two consenting adults who share similar likes and interests, it's that simple.
Escorts do not speak to clients about sex If it happens great that is simply mutual attraction between two adults. Don't ask escorts inappropriate questions which could get them in legal trouble. If you make sure not to make this mistake, you'll always have a friend one call away.
 When contacting an Escort Service, probably through their website; include your relevant information. Your First and Last Name as well as age it will make the entire process smoother and faster. However filling out our client screening application can make things easier and faster. 
"All New clients must send picture of ID or Pay credit as another form of verification."  Have your ID available for the Escort to inspect to verify you are 18 or older If you don't trust your Escort enough to see your ID then you will need to look elsewhere for companionship.
!!!WE DO NOT TAKE CASH PAYMENTS!!! DEBIT/CREDIT ONLY!!!
In the event you are staying at a resort ANTICIPATE the Escort to call the front desk to verify you are registered guest and in the room number you supplied before they ever show up. This will require you provide your full name which will be compared against your ID. This is for security reasons.
Don't be rude and low class, and send obnoxious or lewd wishes/wants in emails. It's unappreciated and it gets you ignored easily. Rates are as is no negotiation, do not call if you cannot afford.