KittyBoxLive Escort Agency
Fort Myers Escorts brought to you by KittyBoxLive the first licensed escort agency in Fort Myers Florida. Kitty Box Live is the the number one top agency for clients searching Fort Myers escorts. This is an escort agency. We are not a platform for escort directories hosting independent female escorts. Our organization is not a gentlemen's strip club, adult entertainment store nor massage parlor. This establishment is in the business of personal service.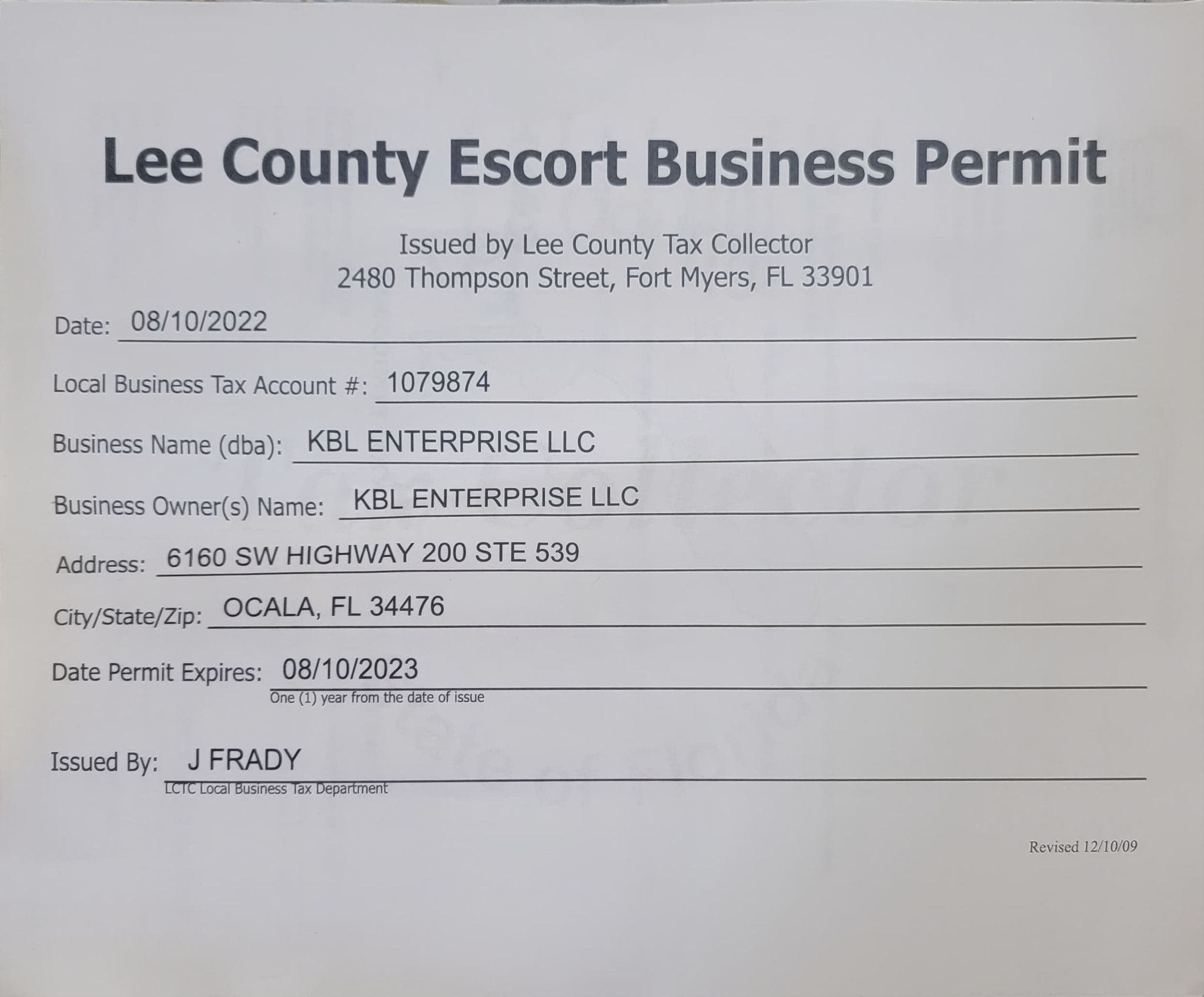 Creditable Reputable Escort Agency
In order to be permitted as an escort business providing escort services in Fort Myers Florida there are certain requirements to be met by the Lee county ordinance. The business owner is background checked and fingerprinted. The escorts that represent Kitty Box Live are background checked and fingerprinted. All staff associates with this escort agency must have a clean background. All licensing information pertaining to Kitty Box Live and its escorts are public information at the lee county tax collector's website. Our credentials can also be provided to you upon request; though we urge you to do your own research as well.
Lee County FL
Collier County FL
Charlotte County FL
Hendry County FL
Marion County FL
Cities We Service
Fort Myers FL

Fort Myers Beach

Labelle FL

Alva FL

Lehigh Acres FL

Cape Coral FL

Bokeelia FL

Estero FL

Naples FL

Port Charlotte FL

Punta Gorda FL

North Port FL

Venice FL

Marco Island FL

Sanibel Island FL

Pine Island FL

Captiva Island FL

Sarasota FL

Ocala FL

Dunnellon FL

Belleview FL

Silver Spring Shores FL

Reddick FL

McIntosh FL
BASIC INFO: Lee County FL Escort Service
Escorts are of legal age 21 +
Clients that want to KBL escort services must be 21 +, show ID upon escort arrival.
Definition of escort service and or escorts: Escort means any person who, for a fee, charge, commission, percentage, profit, or consideration, accompanies another individual, or individuals, to or about social functions, places of entertainment, or amusement, or who may consort with others in or about any public place, public resort, or private place or quarters. Money exchanged is for legal personal services; those services are for time only.
How does KBL Escort Service Operate
It is simple. Click on the escort tab to view our escort profiles. Click on the profile of the escort that appeals to you the most. Once you are navigated to the escorts profile you will be able to view his or her photos, stats and availability. All escorts profile pictures are up to date. The escorts are vetted and verified by the agency. Once, you have selected the escort you would like to spend time with. You can give us a call, text or book using our online booking form. A KBL staff member will get back to you promptly to obtain your name, time of booking, address the escort is coming to and collect payment for your future booking
APPLY TODAY
If you would like to work as a high class escort or gigolo with Kitty Box Live, please click below.
Valentina Cruz NEW PICTURES COMING SOON I'm available babe, just waiting on you to give me a ring, I will...
Read More
WHAT IF I NEED TO CANCEL?
There are no refunds unless the escort does not show. If you would like to reschedule a booking, we may move your booking to another time or day. You can cancel a booking you made a day or weeks ahead, but you will only be refunded 40% of the funds. When you are booking an appointment with or agency for services, please make sure you are committed.
BOOKING: WHAT IS AN OUT CALL OR IN CALL?
Out call bookings are when the escort model comes out to you for the place of meeting. In call is when you the client comes to the escorts place of meeting. The In calls work a little different. They are located within a gated community. Client will be added to the guestlist to be authorized entry to get inside community, ID is a must for verification.
WHAT KIND OF SERVICE ARE OFFERED?
When you book an escort, you are booking him or her for their time. Who is to say the say that one thing might lead to another? If you and the escort decide to have sex with one another great. It just means you have an attraction towards each other, and it was agreed upon by two consenting adults. No one here is forced to do anything he or she does not want to do.
WHY CAN'T I SEE THE ESCORTS FACE?
The escorts faces are blurred to protect his or her identity. Like you the escort has family, friends and other jobs and would like to remain private and discreet. How will I know it is the escort from the picture that I am seeing if I cannot see their face? When said escort arrives at the place of meeting you will know.
CAN I TALK TO THE ESCORT FIRST?
This is an escort agency not an independent escort. All business is handled by the staff here at Kitty Box Live  Escorts agency. All your needs and requests are discussed with the booker. This is to ensure that no rules or regulations are broken by either party.
HOW DO I PAY?
This escort agency does not take cash payments period, services are paid for upfront to the agency via credit or debit. Please understand the escort does not leave his or her location until there has been a payment submitted.
HOW WILL YOU BE GUARANTEEING SERVICE?
Although the escort is an independent escort. The escort is utilizing our platform to make a connection. Funds will be released to the escort for his or her time after the bookings completed.
WHAT IF THE ESCORT DOES NOT SHOW UP?
If the escort does not arrive, the escort agency will refund you 100% of your money, as there is no booking taking place.
WHAT CAN YOU EXPECT FROM SOUTHWEST FLORIDA ESCORT AGENCY?
First and for most the escort is a professional. Trust that the escort will be on time and presentable. The escort is committing to staying the entire time booked. (Else escort will not get paid) However, if it is a mutual agreement between the client and escort he or she leaves early.
WHAT TYPE OF PEOPLE USE ESCORT SERVICES?
Hundreds of people use escort services today for many different reasons none that are any right or wrong answers. Why would anyone want to pay for someone's time? There are many reasons in which KBL can address.
There are no wrong or right answers:
Bars are a great place for you to meet someone. However, they are also loud and most likely the person of interest is drinking; so, meeting some at a bar just is not ideal for you. Work keeps you busy you do not have time to go out to meet people. Maybe you are lonely in need of someone to talk to that is not in your everyday life. Someone that will not judge you based on what they already know about you. KBL acts as a facilitator and puts you in contact with escorts of mutual interests.
Continually:
You are a tourist who does not know the area. So, you pick up dial us because you want to have some companionship with an escort familiar with the area. Someone to accompany to a wedding, business meeting, social gathering or companionship at home all these reasons are valid. It is your reason. We are not here to judge or interrogate you, your privacy is as said your privacy.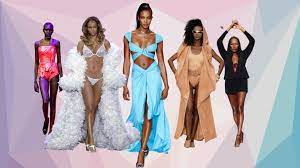 Black American Lee County FL Escorts In the world of escort services, there is a rising demand for the most exotic and fulfilling experiences. Many...
read more