Fun with Fort Myers Escorts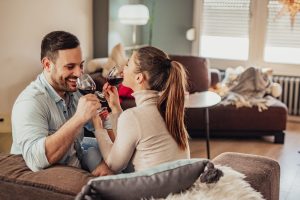 Booking escorts in Fort Myers is becoming a new trend. No, it is more than a trend it is the new normal. Years ago booking escorts was frowned upon by those who just don't understand the life style. What ever your opinion is on the matter you are here at Kitty Box Live for a reason. Among those reasons it should be for relaxation and fun with a gorgeous or hot stud on your arm. Escorts aren't robots nor are they mind readers if that was the case we would make a fortune. What I am saying is be upfront about your fantasies or what you're looking for a closed mouth does not get fed.
Booking Expectation
Booking Escorts Part 1:
When booking escorts what should I expect? Well first relax don't worry about a thing. As you know we are the only licensed escort agency in Fort Myers and perhaps in the entire Florida state. Kitty Box Live is doing big things but we will save that for another article. Now when we say don't worry about a thing is because all contracted escorts are background checked. This is no escort directory all KittyBoxLive escorts are real employed companionship escorts.
Furthermore
When the escort arrives at your home treat him or her like you would any of your friends. Not just any friend your very special friend. The escort is your date for the evening and it should be a very special moment for the both of you. First impressions matter and that does not mean to over indulge. Spend some time getting to know one another explore and make a connection. Get captivated in the moment because it is times like these you know that you've really lived so in a way indulge in your companionship.
Booking Escorts Part 2:
There should be no distractions as you would want to get the most out of your time spent with the escort. Please be courteous and plan accordingly. The escort takes their time getting all dolled up or handsome to see you. Take care of any business you may have that may take even minutes away from your time. The escort will not be on their phone at anytime during your booking except the last 10 minutes with the agency to see if you'd like to extend the time being spent or conclude your evening until the next date should sparks fly
Commitment
No we are not asking for your hand in marriage but we are asking for your commitment for the time you've booked. Escorts spend most of their time keeping themselves up when they are not working much time and effort is put into their dedication to you. All payments are upfront as we do not send escorts anywhere on a blank trip. Escorts are very punctual and will relay any delay to the agency to inform you with an updated ETA if we are still as scheduled or the latter.
Will the escort show up
At the end of the day Kitty Box Live escort agency is business and contracted employees wants to get paid. All information about Kitty Box Live is public information. If you need more information outside of what you may find on our website. It is advise you to do you due diligence and find answers for yourself. When doing business with anyone you should do so based on how you feel. Did the sales agent answer all of our concerns and questions? Is the rates within your budget? Rates are non negotiable.
Clients
This is not a sex slave industry or prostitution ring. This isn't a brothel just because you have paid for an escorts time does not entitle he or she do whatever it is you want. You are to be a gentlemen or mature woman and give respect to receive respect. This also means to respect the escorts decision to not otherwise participate in an nonmutual activity not consensual.  All escorts are monitored at different times of their booking and have real time tracking to ensure the escorts safety. If you are uncomfortable with the agency verifying your identity. Payment methods of taking your payment upfront then you are not someone we would be interested in doing business with.
Continuedly
If at any time you choose to ignore the terms and conditions put forth here on this website we will ban you from KittyBoxLive services. We do not negotiate anything that may compromise the escorts identity nor will we jeopardize any clients information. Not only do we offer great 5 star service we specialize in discretion as well. Should anything happen between you and the escort. If something is stolen or any ill intent of the escorts own regard.  KBL has the option of in house court. Involving parties client, escort, attorneys and judge to come to a quick resolution.
In Addition
Should a client obtain the escorts personal number for services outside the agency the client will be fined per text, phone call, email or any method of communication $5,000 per action. The escort will also be fined and terminated effective immediately upon discovery. There are rules and regulations in place to protect the agency, escorts and clients there is zero tolerance when rules are broken.
Objective: 
Looking for someone to accompany you to your next social affair, event, night out or even an evening of companionship at home, don't waste any time looking for anywhere else because if you want the best escorts in Fort Myers Kitty Box Live has the best Fort Myers escorts in the entire state of FL. Why, because we have an escort business permit backing us. So book safe, discrete and hassle free companionship escorts in Fort Myers FL with KittyBoxLive TODAY!